Avoid Spring Break Claims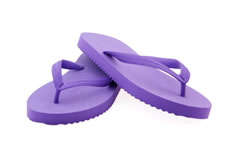 It's that time of year where families are making plans to go on vacation for spring break. Before you head out the door, make sure your home is in order and protected from damage that could result in an insurance claim. Just by taking these few steps, you can prevent loss and damage to your home sweet home while you are away.
Make sure you are covered
Whether you are leaving town for a week or just the weekend, it's a good idea to review your insurance policies expiration dates and ensure that the belongings you leave at home and those you are taking with you will be adequately covered.
Avoid theft
Don't make it obvious you aren't home.
Arrange to have the mail picked up, forwarded or help by the post office.
Cancel newspaper delivery or offer it to a neighbor who will pick it up daily.
Keep your home well lit. Set timers for your lights for the hours you would normally be home.
Also, keep a radio on. Keeping on sound and light will make it appear like someone is home.
Depending on how long you are gone, arrange for a trustworthy neighbor or friend to check your house through out the week.
Avoid flooding
To prevent pipes from freezing (which can lead to bursting), keep your thermostat at 55 degrees or higher. If no one will be in the house while you are away, it's a good idea to turn the water valve off at the property line if it's accessible. Be sure to drain the pipes to keep them from bursting in the freezing weather by running the water and flushing the toilets after you shut off the water. Leaving the cupboards under sinks open while you are gone to allow warm air to circulate around the pipes can also help prevent pipes from freezing.
Avoid fire
Unplug appliances like coffee makers, irons and other small appliances that can short out and cause a fire while you are gone. Also, unplug larger appliances such as televisions and computers.This can help prevent power surges from electrical storms that can damage your electronics and start electrical fires.
Make your return sweeter
Even if you're fortunate enough to return from your spring break vacation without any damage that would cause you to file a claim, your return can still stink. Eliminate the stench by removing all perishable items from the fridge and set the temperature to its lowest setting. Also, remove all garbage and recyclables. It's a good idea to run the garbage disposal to be sure its clear of all garbage.
Going on vacation should be relaxing. Taking a few precautions can help ensure tranquility during the your time away from home and when you return!